HSJZ-51/105 PVC Electric Conduit Pipe Making Machine
HSJZ-51/105 PVC Electric Conduit Pipe Making Machine
Main Machine List:
1. HSJZ-51/105 Twin Screw Extruder(PVC)
2. Extrusion Mould + Die Head
3. Corrugated Forming Machine
4. Double Position Winder(With tension controller)
Twin Screw Extruder · HSJZ-51/105mm
Corrugated Forming Machine
This machine adopts gear transmission module and uses recycled water, forced air for cooling, which production speed can be up to 8-15m/min.The pipe is one-step forming, with uniform shape of the ripples, consistent joint, smooth inside and outside pipe wall. Structure design of special screw and mould is reasonable, replacement of mould is convenient and reliable, and the problem of easy wear of screw barrel and difficult forming of material is solved. The production line has fast and stable speed, easy to operate.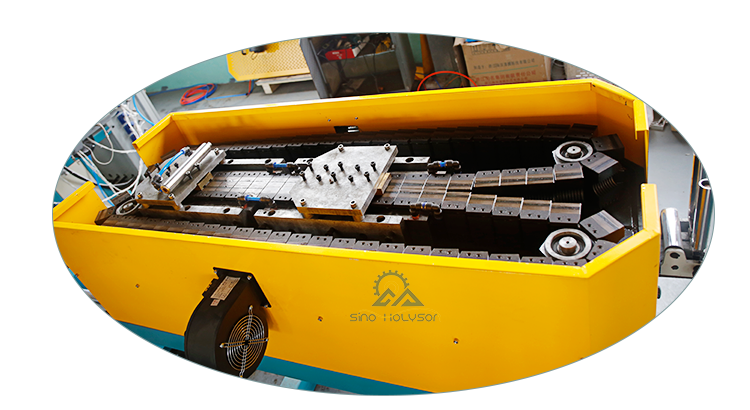 Double Work-Position Winder Unit